This is an archived article and the information in the article may be outdated. Please look at the time stamp on the story to see when it was last updated.
A trio of celestial events will be visible in the night sky on Friday night.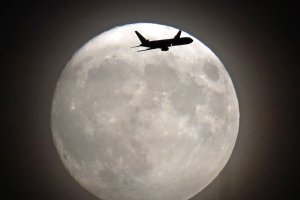 First, there will be the full moon known as the "snow moon." The name comes from the fact that the heaviest snows usually fall during February, according to the Old Farmer's Almanac.
But if that's not enough, there's also an eclipse that night. It'll be a penumbral lunar eclipse, meaning it's a partial eclipse that leaves sections of the moon darkened by the Earth's shadow. It won't be as spectacular as those "blood moon" eclipses. The level of darkness reached during the eclipse may or may not be apparent; it just depends on where you are when you view it.
In North America, the eclipse begins at 2:34 p.m. PT and ends at 6:53 PT, according to astronomy website EarthSky. The eclipse will be at its height around 4:44 p.m. PT.
Here comes a comet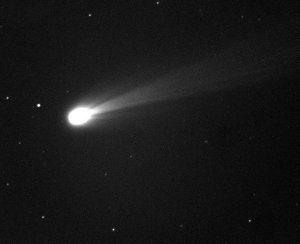 If that's still not enough, a comet will also appear that night.
Comet 45P is visible as it flies by Earth. The comet will get within 7.4 million miles of the planet as it makes its closest approach this weekend, according to Universe Today.
Comet 45P will be the most visible a couple of hours after the eclipse, so look to the skies again about 12 a.m. PT and find the greenish-blue light with a tail.