This is an archived article and the information in the article may be outdated. Please look at the time stamp on the story to see when it was last updated.
Gawker.com, the flagship site of Gawker Media that typified the company's candid and unapologetic brand of journalism, will be shuttered next week.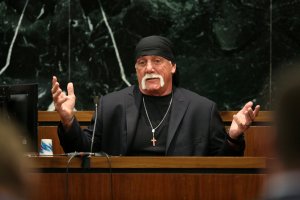 The development comes days after Univision agreed to buy Gawker Media, the pioneering digital news startup founded by Nick Denton, for $135 million.
The news of the shutdown was first reported on Gawker.com.
It represents an abrupt end for a pioneering site that helped define a snarky tone and style that are now ubiquitous across digital media. The site also served as a springboard for some of the internet's best-known writers and editors.
But Gawker.com had its critics, many of whom are likely celebrating Thursday's news. The site's unsparing coverage prompted several lawsuits, including the one brought by the former professional wrestler Hulk Hogan that sent the parent company into bankruptcy.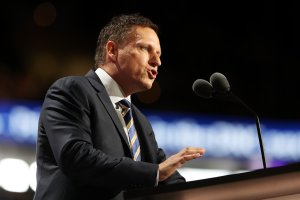 Hogan, whose real name is Terry Bollea, filed an invasion of privacy suit against Gawker Media after the namesake site published a portion of his sex tape in 2012. A Florida jury awarded Hogan $140.1 million in damages earlier this year, which motivated both Gawker Media and Denton to file for bankruptcy this summer.
Hogan's lawsuit was financed by Silicon Valley billionaire Peter Thiel, himself a target of Gawker's coverage.
Denton delivered the news to staffers at a meeting early Thursday afternoon at Gawker's headquarters in Manhattan, two hours before a scheduled hearing to ratify Univision's acquisition and a day after he confirmed that he would be leaving the company following the sale.
But by the time the meeting was called, employees had resigned themselves to the reality that Gawker.com's days were numbered.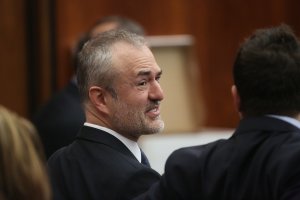 "We're all operating under the assumption that they're shutting it down," one staffer told CNNMoney, just before heading into the meeting.
Employees of Gawker.com have been told they will all have jobs, the staffer said. Those jobs could be at Univision after the sale officially goes through; in the near-term, they will likely be given jobs at other Gawker Media sites.