This is an archived article and the information in the article may be outdated. Please look at the time stamp on the story to see when it was last updated.
FORNEY, TX — George Zimmerman — who was acquitted earlier this month on murder charges tied to Trayvon Martin's death — was stopped this weekend for speeding in northern Texas, according to police.
Zimmerman was apparently traveling with a gun when he was pulled over. Dashcam video released by Forney, Texas, police shows him and a police officer talking briefly before the officer tells him to shut his glove compartment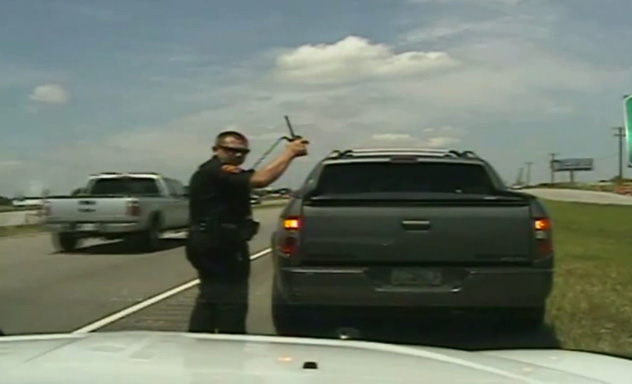 "Don't play with your firearm, OK?" the officer says.
The Forney police officer ultimately sends Zimmerman off with a verbal warning to "slow down."
Click here to read the full story on CNN.com.