This is an archived article and the information in the article may be outdated. Please look at the time stamp on the story to see when it was last updated.
A 33-year-old Georgia man has been charged with felony murder after leaving his 22-month-old son in a sweltering car on Wednesday, police said.
Justin Ross Harris, of Marietta, Ga., said he forgot that his son was in the backseat of Hyundai Tuscon, and left him strapped into a car seat for nearly seven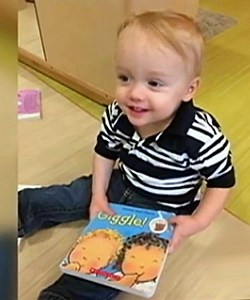 hours while he went to work, police said.
The child was left in 88-degree heat, and was discovered dead outside the Akers Mill Square shopping center in Marietta about 4:30 p.m., according to a copy of a warrant charging Harris with murder.
Cobb County Police Sgt. Dana Pierce told the Los Angeles Times that officers arrived to find a crowd circling Harris' car.
Click here to read the full story at LATimes.com.