This is an archived article and the information in the article may be outdated. Please look at the time stamp on the story to see when it was last updated.
Two companies have issued voluntary recalls because of possible glass contamination of their products. The separate recalls are unrelated.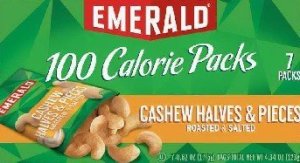 Emerald brand 100-calorie packages of roasted and salted cashew halves and pieces are being recalled "due to the possible presence of small glass pieces." The recall was issued out of an abundance of caution following a consumer complaint of small glass pieces in their product. No injuries have been reported.
Emerald is one of several brands owned and manufactured by Snyder's-Lance. The company said it is investigating the possible source.
"We believe the source of the glass to be the raw cashews received from one of our suppliers under a specific lot code," the company said in a statement announcing the recall.
The recalled packages were sold nationwide in seven-pack boxes of 0.62 ounce roasted and salted cashew halves and pieces marked with best-if-used-by dates of December 12, 13, 18 and 21, 2016. The retail carton UPC is 0 10300 33324 1 and the inner package UPC code is 0 10300 33399 9.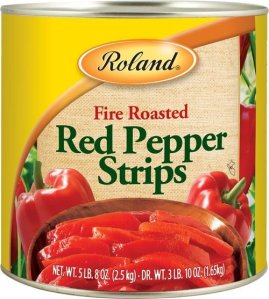 New York-based Roland Foods issued an unrelated recall of fire roasted red pepper strips, also because of possible glass fragments, the company said in a statement. The cans are 5 pounds 8 ounces and have the UPC number 041224456280. They are in a carton with the UPC number 10041224456287 and were distributed throughout the United States and Canada.
The recall was announced following a consumer complaint and was announced "in cooperation with the manufacturer in Peru," according to the company.
"The recalling firm has notified the manufacturer of the findings in order to conduct an investigation as to what caused the problem," the statement said.
No illnesses have been reported.
Stores should discontinue selling the recalled items, and consumers who have them at home should contact the company or return them to the store where they purchased the item or items.