This is an archived article and the information in the article may be outdated. Please look at the time stamp on the story to see when it was last updated.
Officials with the Broward County Public Schools district are raising money for those impacted by Wednesday's mass shooting at Marjory Stoneman Douglas High School in Parkland, Florida, that left 17 people dead and at least 14 others injured.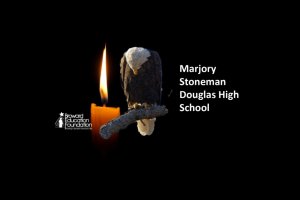 "There are no words to express the sorrow that we are feeling," the GoFundMe post created by the Broward Education Foundation reads.
The donations will be used to provide relief and financial support to victim's and families of the shooting, according to the post.
Authorities have not released the identities of the victims, but they include 17 adults and children.
Football coach Aaron Feis was among the dead, according to the school's football program and its spokeswoman, Denise Lehtio.
Feis threw himself in front of students as bullets flew Wednesday at his alma mater. He died after being rushed into surgery.
"He died the same way he lived – he put himself second," Lehtio said. "He was a very kind soul, a very nice man. He died a hero."
The GoFundMe account, which was set up Thursday morning, had raised more than $300,000 within six hours.