This is an archived article and the information in the article may be outdated. Please look at the time stamp on the story to see when it was last updated.
The gunman in Thursday's Umpqua Community College shooting that left 10 people dead and seven others injured used to live in Torrance, and has family members who currently reside in the San Fernando Valley, his stepsister said.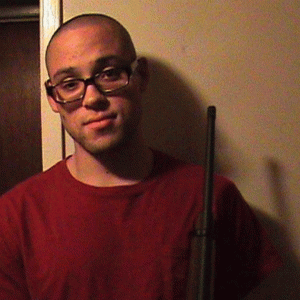 Multiple law enforcement sources identified the shooter as 26-year-old Chris Harper Mercer, according to CNN.
Mercer used to live in an apartment in Torrance, where he had attended school. His father, stepmother and stepsiblings live in a house in Tarzana, according to stepsister Carmen Nesnick.
The teen said she was stunned by Thursday's events, and did not know how to react to them.
"He was nice and he cared for everyone," Nesnick recalled.
Mercer's father also told reporters Thursday night that he was "shocked," according to the Los Angeles Times.
"It's been a devastating day," Ian Mercer said. The newspaper had initially identified him as Ian Harper.
Chris Mercer graduated from the Switzer Learning Center in 2009, the Daily Breeze reported. The school was described as being for teenagers who have learning disabilities and emotional disorders, the newspaper reported.
He lived with his mother in the Torrance apartment from 2011 to 2013 before moving to Oregon, according to the Daily Breeze, citing records.
A neighbor at the complex where Mercer lived recalled that he used to practice target shooting, the Times reported.
Authorities would not confirm the identity of the gunman, who was killed after the spree on the Oregon college campus in Roseburg.
The Douglas County Sheriff's Office was called to the campus shortly before 10:40 a.m. by a 911 call reporting an active shooter at the school.
The gunman was targeting Christians, according to the father of a wounded student.
Anastasia Boylan told her father and brother the gunman entered her classroom firing. While reloading his handgun, he ordered the students to stand up if they were Christians, she told her family.
"And they would stand up and he said, 'Good, because you're a Christian, you're going to see God in just about one second,'" Boylan's father, Stacy, told CNN, relaying her account. "And then he shot and killed them.
Mercer had body armor with him, was heavily armed and had enough ammunition for a prolonged gunfight, a law enforcement official said.
Sheriff John Hanlin said the gunman died after an exchange of gunfire with responding officers. None of the officers were injured.
Authorities believe a relatively quick response by law enforcement kept the death toll from being higher.
Investigators have interviewed members of Mercer's family and friends, sources told CNN.