This is an archived article and the information in the article may be outdated. Please look at the time stamp on the story to see when it was last updated.
The extent to which one Connecticut student was allegedly willing to go to harass her black roommate has gripped headlines, and many activists have called for the aggressor to face hate crime charges.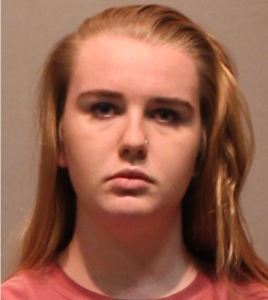 But when ex-University of Hartford student Brianna Brochu, 18, appeared in court on Tuesday, prosecutors signaled that a hate crime count was unlikely to be added to her charges of misdemeanor criminal mischief and breach of peace, according to the Associated Press.
In an Instagram post bragging about how she contaminated her roomate Jazzy Rowe's belongings, Brochu wrote: "After one and a half months spitting in her coconut oil, putting moldy clam dip in her lotions, rubbing used tampons on her backpack, putting her toothbrush places where the sun doesn't shine, and so much more, I can finally say goodbye to Jamaican Barbie."
The state NAACP and other groups have called on prosecutors to hand down felony hate crime charges to the white student, but her lawyer said he does not expect such charges to be filed, the AP reported.
"I think that when it's all said and done, what you're going to see is that there was nothing racist that motivated this," he said outside the courthouse. "These were two students who were placed together … who didn't like each other … and it escalated."
But Rowe has said she requested a room change because she felt ostracized by Brochu, the arrest warrant states. Rowe eventually developed an unexplained "severe throat pain" while living with Brochu, that bothered her to the point where she couldn't speak or sleep.
Brochu was arrested and expelled, but Rowe said she felt like the school would have acted differently if the roles were reversed. She told KTLA sister station WTIC that school officials warned her to not to speak publicly about what happened, threatening to remove her from campus.
Brochu's lawyer told the Hartford Courant she is expected to enter a plea on Dec. 18.