This is an archived article and the information in the article may be outdated. Please look at the time stamp on the story to see when it was last updated.
Tributes were pouring in Monday for Mike Landsberry, the math teacher and Marine veteran who was killed in a shooting a Sparks Middle School in Nevada.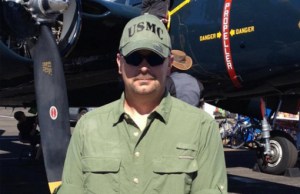 Landsberry, who served several tours in Afghanistan as a member of the Nevada Air National Guard, was killed while trying to get the shooter to put down his gun.
One boy told the Reno Gazette-Journal that he saw a student shoot the teacher. "The student fired a shot at the teacher, and the teacher fell, and everybody ran away," the student told the newspaper.
Landsberry's brother told CNN's "Anderson Cooper 360" that he wasn't surprised by his brother's actions and that he was probably trying to "talk the kid down and protect whoever he could. That sounds like Mike," Reggie Landsberry said.
"He was the kind of person that if someone needed help he would be there," Reggie Landsberry said. "He loved teaching. He loved the kids. He loved coaching them. … He was just a good all-around individual."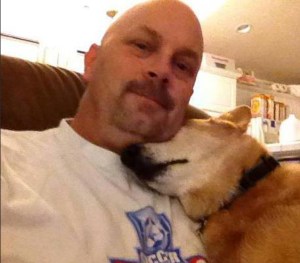 Mike Landsberry posted pictures of himself on the school website with a message to students, CNN reported.
"One of my goals is to earn your respect while you earn mine," the message read. "I believe that with mutual respect that the classroom environment will run smoothly."
"It's very unfortunate that (the life of) someone like that, who protected our country over there and came back alive … had to be taken at his work, at a school," Sparks Mayor Geno Martini told CNN.  "It's very devastating."
Thousands of people were responding to Landsberry's actions on a memorial Facebook page created in his honor.
"He gave other children time to run when he courageously tried to stop the shooter, thank you for being a hero RIP TO SPARKS HERO MR. LANDSBERRY," one woman wrote on a the memorial page.
Another woman wrote, "A true American hero! May he rest in peace."
And from a fellow teacher, "I have never been prouder to be a teacher. Thanks and RIP Michael Landsberry."