This is an archived article and the information in the article may be outdated. Please look at the time stamp on the story to see when it was last updated.
Toya Graham first made headlines after a televised smackdown of her teenage son during the Baltimore riots last year.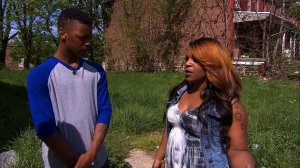 More than a year later, she's in the spotlight again — but for a more somber reason.
The single mother of six was left homeless after the same son, Michael Singleton, started an accidental fire that displaced the family Saturday.
Singleton, 17, was frying chicken tenders and had stepped away to use the bathroom when the fire broke out, he told CNN affiliate WBFF.
The fire gutted their kitchen, and has forced the family to stay in a hotel while the home is undergoing repairs. With no renters' insurance, Graham said, it's unclear whether their landlord will allow them to return.
"I'm upset with my son … yes. But he's alive. At the end of the day, I want him to know that I'm glad it wasn't worse," Graham told the affiliate.
'Tired of struggle'
The fire left Graham feeling beaten down and discouraged, she said.
"I'm tired of struggle, I feel broken," she told the affiliate. "You try to hold on, you try to do everything, you try to be strong for your children. But this is a lot."
The family started a GoFundMe page with a goal of $5,000 to help with costs from the fire.
The page had already raised more than $28,000 by Wednesday morning.
'Hero mom'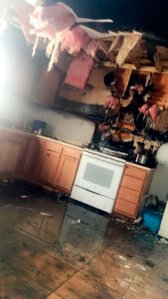 Graham was hailed nationwide as a "hero mom" after she was videotaped slapping and yanking Singleton away from the Baltimore riots protesting the death of Freddie Gray, the man who suffered fatal injuries while in police custody.
During the protests in April last year, Graham lost it when she saw Singleton wearing a mask and a hoodie, holding a rock. She followed him into the crowd, gave him a series of slaps and hauled him away.
"I was so angry with him that he had made a decision to do some harm to the police officers," she said at the time.
After the video emerged, many people praised her for getting her son away from the escalating violence.