This is an archived article and the information in the article may be outdated. Please look at the time stamp on the story to see when it was last updated.
You'll soon have to dig a little deeper into your pockets to pay your home heating bill.
The federal government released its annual energy outlook this week saying most Americans will see their bills increase as winter approaches.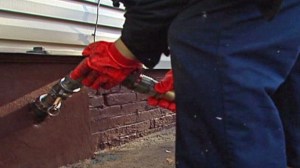 Households that use natural gas face an average increase of 13 percent compared to last year, according to the U.S. Energy Department.
Just over half of U.S. households use natural gas for heating, the federal government said.
Families that use electricity to stay warm should expect to pay about 2 percent more.
The Department of Energy says about 38 percent of Americans heat their homes with electricity.
Propane prices were also expected to rise, with an increase of 9 percent forecast.
But there is some good news for people who use heating oil.  They should see their average bill drop by 2 percent.
About 6 percent of American homes use heating oil, mostly in the Northeast.