This is an archived article and the information in the article may be outdated. Please look at the time stamp on the story to see when it was last updated.
One person was killed and four others were injured when an ice cave collapsed Monday in a national forest in northwest Washington.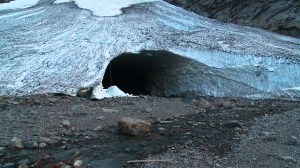 The incident took place at the Big Four Ice Caves in the Mount Baker-Snoqualmie National Forest, a popular spot for people wanting to get away from the heat.
"It's not illegal to go in the caves. However, we've been saying since mid-May, it's extremely dangerous with all this hot weather," said Shari Ireton with the Snohomish County Sheriff's Office.
She said the heat weakens the caves and makes the ice more prone to melting.
"There was a large pile of ice and rock that came down," she said. "So it wasn't just one big slab…it wasn't a piece of a shelf coming off."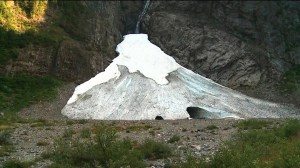 Ireton couldn't confirm the gender or age of the person who died because the body hadn't yet been recovered.
"Because conditions of the ice are so dangerous at this point, teams from Everett Mountain rescue and other search and rescue volunteers are looking at conditions to see how safe it is before they go in," she said.
Two men, a woman and a girl were also injured. The injuries to the adults were "severe," with leg and pelvic fratures, Ireton said.
Monday's death was the first at the caves since an 11-year-old girl was crushed by a chunk of ice in 2010.