This is an archived article and the information in the article may be outdated. Please look at the time stamp on the story to see when it was last updated.
The FBI requested help Wednesday in identifying a man who may have information regarding a child victim in an ongoing sexual exploitation case.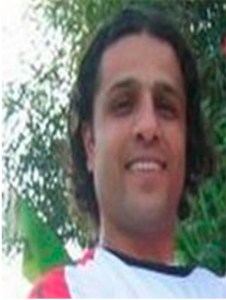 Investigators discovered a series of photos in which a young, blond-haired girl was being sexually abused, an FBI video posted to YouTube stated.
One exception included a photo in which a man, known only as John Doe 29, appeared to be posing with the girl, according to the FBI video.
John Doe 29 was not being accused of committing the abuse, but investigators wanted to talk to him in hopes of identifying and finding the victim, the video stated.
Investigators say the photograph contains several clues, which may help in identifying John Doe 29.
In the photo, John Doe 29 is wearing a silver ring on his left ring finger and a white, black and red shirt with what appears to be a design or writing on the sleeves.
The girl was wearing blue and white velcro Nike brand tennis shoes and the background where the image was taken was also visible.
Initial images of John Doe 29 posing with the girl were recorded by the National Center for Missing and Exploited Children in January of 2008, according to a news release sent Wednesday from Laura Eimiller with FBI Press Relations.
FBI Investigators have since enhanced the images, according to the news release.
It was unclear whether the photo was taken in America or elsewhere, the YouTube video stated.
In the exploitative photos, the offender's hand appears to have a lighter complexion and the man is wearing a ring on a different finger, according to the YouTube video.
Investigators believe the abuse is ongoing and have asked the public for help.
Authorities have no information linking John Doe 29 to a particular state or region of the U.S., and both his identity and whereabouts are unknown, according to the news release.
He was described as having a tan complexion, likely between the ages of 30 and 45, with dark hair.
Anyone with information was asked to submit a tip online at tips.fbi.gov, or call the FBI's toll-free tip line at 1-800-CALL-FBI (1-800-225-5324).