This is an archived article and the information in the article may be outdated. Please look at the time stamp on the story to see when it was last updated.
The spectacle that was Michael Jackson's life shows no signs of abating with his death.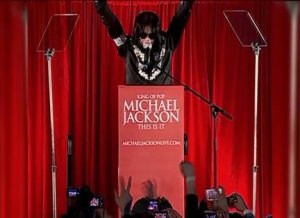 There was the conviction of the doctor who gave him the fatal overdose of a powerful anesthetic, battles over his will, attempts to remove the executors of his estate and the wrongful death suit against the promoter of his doomed comeback tour.
Now, Jackson's estate is in the midst of a fight with the Internal Revenue Service. The agency has told Jackson's executors that the estate owes $505 million in taxes and an additional $197 million in penalties, for a total of more than $702 million.
According to documents filed with the U.S. Tax Court in Washington, Jackson's executors placed his net worth at the time of his June 2009 death at slightly more than $7 million. The IRS placed it at $1.125 billion, a difference so vast it looks like a typo.
Click here to read more at latimes.com.