This is an archived article and the information in the article may be outdated. Please look at the time stamp on the story to see when it was last updated.
BOULDER, Colo. — JonBenet Ramsey was six-years-old when she was killed in 1996.
While no one has been convicted for the death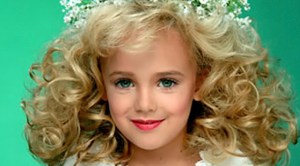 of the child beauty queen, a new report suggests authorities believe they know who did it.
ABC News reports a grand jury believed they had enough evidence to indict her parents, John and Patricia Ramsey, for the death in 1999.
While they couldn't prove murder, they believe the evidence was there to charge them with child abuse that led to her death.
JonBenet's parents and brother were the original focus of suspicion in the case, however they maintained an intruder broke into their home.
After the grand jury voted to indict the Ramseys, District Attorney Alex Hunter refused to sign off on it, claiming there was too little evidence to prove his case beyond a shadow of a doubt.
"I and my prosecution task force believe we do not have sufficient evidence to warrant the filing of charges against anyone who has been investigated at this time," Hunter said in 1999.
With the case still unsolved, John is Jonbenet's only living parent.
Patricia died following a battle with ovarian cancer in 2006, and John remarried in 2011.
This year, JonBenet would have celebrated her 23rd birthday.