This is an archived article and the information in the article may be outdated. Please look at the time stamp on the story to see when it was last updated.
"The dawn of a new day. May all of our coming sacrifices be worth it."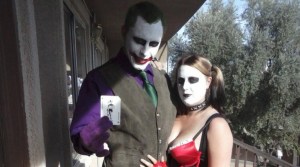 That was the message posted on Jerad Miller's Facebook page on Saturday, June 7, the day before police say he and his wife, Amanda Miller, walked to a CiCi's pizza place in Las Vegas and shot to death two police officers as the officers ate lunch.
"This is a revolution!" witnesses told police the couple shouted before walking across the street and into a Walmart. Inside the store, Amanda Miller shot to death Joseph Wilcox.
Law enforcement converged on the Walmart, authorities said, and Amanda Miller shot her husband and then herself.
Police said they have found a possible "manifesto" among the Millers' belongings, a law enforcement official told CNN.
"People are awakening" said a post that appeared June 5 on Jerad Miller's Facebook page, which seems to be full of strident pro-Second Amendment and anti-government rants.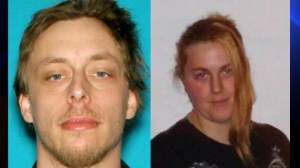 On June 2, there was a long rant: "We can hope for peace. We must, however, prepare for war. We face an enemy that is not only well funded, but who believe they fight for freedom and justice. Those of us who know the truth and dare speak it, know that the enemy we face are indeed our brothers. …"
"To stop this oppression, I fear, can…only be accomplished with bloodshed," the post says. The writer casts blame on "enemies" without being specific about who the enemies are.
Amanda Miller's Facebook page is full of cute postings about cats.
There's also a post of a coffee table built to hide rifles.
A picture was posted on her Facebook page in late April that shows her and Jerad in costume: He is dressed as the Joker from "Batman" holding up a Joker playing card.
The 31-year-old mimics the character's trademark menacing grin.
His 22-year-old wife is pressed beside him, her leg hiked sexily up. She's apparently dressed as Harley Quinn, another "Batman" character.
In another post on her Facebook page: A photograph of what's described as a cross-stitched female Joker holding a gun aloft.
A neighbor of the Millers told CNN affiliate KTNV the couple liked to dress up as the cartoon villains.
The neighbor, Krista Koch, who spoke with KTNV, also said Jerad Miller occasionally dressed as Slenderman, a fictional horror character that recently became widely known after two 12-year-old girls were accused of stabbing another 12-year-old girl in Wisconsin. Police said one of the girls told investigators they acted to please Slenderman.
Koch said the Millers told her they were planning an attack. But she discounted them, believing, she said, that they were "crazy."
The Millers moved from Indiana to Las Vegas in January, according to Amanda Miller's Facebook page.
She posted two videos of them driving: one that showed the road ahead and another, apparently recorded by Jerad of her driving.
Investigators are combing through the couple's social media accounts, authorities said.