This is an archived article and the information in the article may be outdated. Please look at the time stamp on the story to see when it was last updated.
The Las Vegas committee overseeing the millions of dollars donated after the mass shooting in October has expanded the scope of those that could make a claim on money, but thousands will remain ineligible to receive any cash under the final guidelines.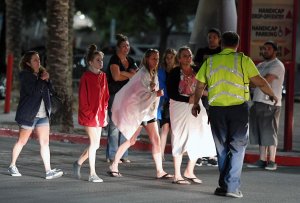 Scott Nielsen, chairman of the Las Vegas Victims Fund Committee, says the fund has $22 million, but that the large number of those affected by the mass shooting makes it impossible to provide everyone with a cash payout.
"It is our desire to recognize and honor all of those whose lives have been forever altered as a result of the horrific events of 1 October and we recognize the incredible needs of those experiencing psychological trauma," Nielsen said in a statement Friday.
"The overwhelming number of victims prevents us from providing individual monetary payments to those suffering psychological trauma, though we are committed to identifying mental health services to assist this critical segment of the survivor population," he added
Read the full story on LATimes.com.