This is an archived article and the information in the article may be outdated. Please look at the time stamp on the story to see when it was last updated.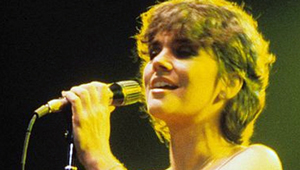 Grammy-winning performer Linda Ronstadt revealed Friday she was battling Parkinson's disease and can no longer sing.
In an interview with AARP.org, the 67-year-old singer said she was diagnosed with the neurological disorder eight months ago.
But according to Ronstadt, she began experiencing symptoms several years ago.
In the interview Ronstadt said she could no longer control the muscles that let her sing.
The 11-time Grammy winner has released over 30 studio albums and had ten Billboard top 10 singles.
Her hits include "You're No Good," "When Will I Be Loved," "That'll Be the Day," "Blue Bayou" and "It's So Easy."
Ronstadt's memoir, Simple Dreams, was set to be released Sept. 17.