This is an archived article and the information in the article may be outdated. Please look at the time stamp on the story to see when it was last updated.
A Los Angeles man was arrested after he allegedly pranked-called police in Kansas, leading officers to fatally shoot another man.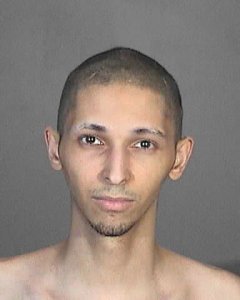 Wichita Police Department Deputy Chief Troy Livingston called the swatting incident "tragic and senseless."
Police responded to a house in Wichita on Thursday where a caller had indicated he had fatally shot his father and he had his mother and brother hostage.
The caller indicated that he wanted to kill himself, had poured gasoline all over the house and was going to set the house on fire, audio released by the Wichita Police Department showed.
Police responded and surrounded the house given by the caller. A 28-year-old man came out and heeded officers orders by putting his arms over his head, but at one point, police said he reached for his waistline. Officials released a short body camera video of the incident on Friday.
An officer believed the man pulled a weapon and shot the man once. Police went into the house and found four people inside, but no hostages and no body, Livingston said at a news conference Friday.
The man, identified by family members as Andrew Thomas Finch, died at a hospital a short time later. He was not armed.
"The irresponsible actions of a prankster put people's lives at risk," Livingston said. "The incident is a nightmare for everyone involved, including the family and our police department. Due to the actions of a prankster, we have an innocent victim. If the false police call had not been made, we would not have been there."
LAPD officials confirmed to KTLA that Tyler Barriss, 25, of Los Angeles, was responsible for making the swatting call.
He was arrested in South Los Angeles on suspicion of a fugitive warrant, Los Angeles Police Officer Mike Lopez said.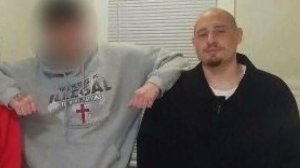 Barriss is being held without bail, according to the Los Angeles Times.
He was arrested in 2015 after allegedly making false bomb threats to KABC-TV in Glendale, the newspaper reported.
No officers were injured during Thursday's incident. The officer who shot his weapon was put on administrative leave and was described as being on the force for more than seven years.
Very simple to pull off
Swatting dates back to at least the early 2000s, and the FBI first warned the public about it in 2008.
Celebrities are often targets of the prank. In 2013 a 12-year-old Southern California boy admitted to making swatting calls to the homes of Ashton Kutcher and Justin Bieber. But average citizens have been victims too.
The dangerous scams are usually carried out in one of two ways, and both are incredibly simple.
One is called caller ID spoofing. The quick and free trick, using websites and apps, makes a call appear to the 911 operator as though it is coming from inside someone's house.
A second swatting method sidesteps the traditional phone system altogether. Some swatters use a teletypewriter (TTY) relay — a phone system created for people who are deaf — to place 911 calls. The TTY system is appealing to swatters because the Federal Communications Commission requires relay services to keep TTY calls, and callers, confidential.
Even if relay operators believe a 911 call may be a hoax, they're generally prohibited from intervening — calls must be relayed verbatim.
KTLA's Nidia Becerra contributed to this story.