This is an archived article and the information in the article may be outdated. Please look at the time stamp on the story to see when it was last updated.
A Louisiana man who was out of jail on bond for a sexual battery of a teenage girl charge has been arrested again, this time on suspicion of first-degree rape of a juvenile.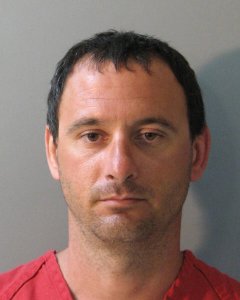 According to the Lafourche Parish Sheriff's Office, Charles Hebert, 35, was arrested Wednesday.
In mid-August, juvenile detectives opened an investigation after a victim came forward with allegations of being raped by Hebert, WGNO reported.
The victim claimed being raped multiple times with the first instance occurring approximately 13 years ago when the victim was a juvenile. Following an investigation, detectives obtained a warrant for Hebert's arrest.
Hebert was booked into the Lafourche Parish Jail in Thibodaux on the charge of first-degree rape. His bond is set at $100,000.
Hebert had been out on bond from an arrest on February 21, 2017, for sexual battery of a teenage girl.
He had been released on August 16 after posting the $30,000 bond.