This is an archived article and the information in the article may be outdated. Please look at the time stamp on the story to see when it was last updated.
A triple-murder suspect jumped to his death from the fourth floor of an Ohio courthouse on Monday, in what police called an apparent suicide.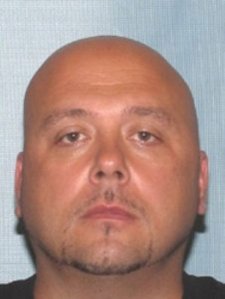 Robert Seman was accused of molesting a 10-year-old girl and then killing her and her grandparents in an arson fire, Mahoning County Sheriff Jerry Greene said.
The courthouse incident was recorded on video. "We watched the video, and it's an apparent suicide," Greene said.
He said two deputies were walking with the shackled Seman down a hallway, one in front of him and one behind. "He just went over" a railing that is at least waist high and fell inside the building's rotunda, Greene said. "There was no scuffle or anything."
Authorities say Seman set fire to the Youngstown home in March 2015 on the day he was set to be tried on charges that he allegedly raped the child, KTLA sister station WJW in Cleveland reported.
He was at the courthouse for a last-minute hearing; his trial was set for April 17, according to WJW.