This is an archived article and the information in the article may be outdated. Please look at the time stamp on the story to see when it was last updated.
A 35-year-old man pleaded guilty Monday to conspiring to finance, construct and use a drug-smuggling tunnel discovered in Calexico six years ago, the U.S. Attorney's Office said.
Habib Mujica, of Calexico, spent nearly six years in a Mexican prison for gun trafficking only to be arrested in connection with the drug-smuggling tunnel case once he was returned to the U.S. in May.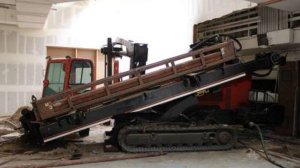 The tunnel was discovered by Homeland Security Investigations agents at a warehouse on West Second Street near River Road in Calexico in 2011.
According to his plea agreement, Mujica instructed another man to use drug proceeds to rent the warehouse and purchased tools and equipment — including pipes, a level tripod, a jackhammer, electric saws, a forklift and air compressors — to build the tunnel. He used a horizontal-drilling machine to start the project, the U.S. Attorney's Office said.
Read the full story on LAtimes.com.