This is an archived article and the information in the article may be outdated. Please look at the time stamp on the story to see when it was last updated.
Initially, bouncers Cristian Garcia and Leroyea Simmons weren't sure what to make of what appeared to be a drunken hookup behind the Gainesville, Florida, bar where they worked.
It seemed embarrassing and inappropriate, especially given the crowd of people watching the man and woman grind against a dumpster — but was it consensual?
When they took a moment to ask questions and get involved, they ended up stopping a rape in progress and capturing some of it on camera, police said.
Christopher Lee Shaw was arrested Thursday on a felony count of sexual battery after the two broke up the encounter and called police.
The 34-year-old is being held in Alachua County Jail in lieu of $500,000 bond, according to county records. Shaw has no lawyer listed in his case file and a message left on his home phone was not answered.
Shaw told police the alleged victim pulled him next to the dumpster, according to a police report. He admitted to police to "making out" with her but denied sexual contact.
The report notes that his statements "are completely contradicted" by the alleged victim's testimony and video that Simmons took on his cell phone.
Initial news reports played up Garcia's athlete status as a University of Florida linebacker, describing it as a positive change in the narrative surrounding college athletes and sexual assault.
But Garcia and Simmons said what matters most is what the incident tells us about consent and bystander intervention.
"You should know as a man not to have sex with a woman if she's intoxicated," Garcia said.
"I hope the message people understand is that everybody's capable of doing something. Don't just sit there and stand around and expect someone else to do something."
'They were lying to cover for him'
According to the police report, Shaw led the intoxicated victim behind a dumpster. He pulled down her clothing and penetrated her vagina with his fingers before allegedly raping her.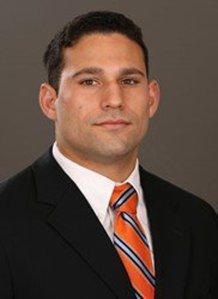 He was stopped by two witnesses, identified as Garcia and Simmons, who took cell phone video of the incident.
In the video, Shaw and the alleged victim are "clearly identifiable," and it's evident that the woman is unable to give consent due to her level of intoxication, the report says. Her eyes are closed and she is unable to hold her head up as Shaw pushes her up against the dumpster, the officers noted.
When she regained consciousness hours later in a hospital, the woman said she did not know the defendant and did not consent to sexual acts with him, the report says.
That's not what Shaw said when Simmons and Garcia encountered him, the two told CNN.
Simmons said he first saw Shaw and the unnamed woman in front of 101 Cantina at closing time as police tried to shoo them away.
"Both of them were clearly drunk and he was trying to do make out with her," Simmons said. "[Gainesville Police] said, 'Y'all need to break it up.'"
They ended up against the dumpster in an alley next to the bar, where Simmons said he saw them a few minutes later while he was taking out the garbage. They were surrounded by a group of people who said they were all friends of the two, leading Simmons to believe they were watching out for her, he said.
As Simmons began to walk away, he turned around and saw that the woman's pants and panties were pulled down, he said. As Shaw was penetrating her vagina with his fingers Simmons took out his phone and hit record, he said.
He told his co-workers inside the bar, and Garcia accompanied him back to the dumpster to get a better sense of the situation, Simmons said.
Shaw said the victim was his girlfriend, Garcia said, giving him the impression the encounter was consensual.
Then, Garcia recalled what he had learned from a Gainesville prosecutor who spoke to the UF football team about sexual assault.
"I distinctly remember him saying if a woman is drugged or intoxicated that she cannot give consent and therefore you cannot have any sexual relations with her," Garcia told CNN.
"The girl's body was pretty much limp so I knew I had to step in and do something."
As they pulled the victim away, Shaw tried to come at them, the men said.
He slipped and fell on his face and his friends intervened, pulling him away while Garcia and Simmons said they led the victim inside and called police.
"They didn't even know her. They were lying to cover for him," Simmons said. "They were going to let him do that."
'I'm not the only one who could have stopped this'
News stories proclaimed the men heroes for intervening at a time when headlines involving college athletes and sexual assault are rarely positive.
Garcia appreciates attention, but hopes it does not overshadow the underlying behavior.
"A horrible act happened on the other side of this and I hope the victim is all right," he said.
"I think God just put me in the right place at the right time. I'm humble enough to know I'm not the only one who could have stopped this," he said.
The incident shows the importance of educating people on what constitutes sexual assault and consent, said Daniel Lebowitz, executive director of the Center for the Study of Sport in Society at Northeastern University. The center focuses on using sports and athletes to promote social justice through training and education programs.
"The fact that a prosecutor spoke to him and it empowered him to make a decision shows that any kind of education is better than none," Lebowitz said.
"We want people to do the right thing but we need to give them tool kit or skill set to do it."