This is an archived article and the information in the article may be outdated. Please look at the time stamp on the story to see when it was last updated.
The Los Angeles man accused of placing a prank call that resulted in the fatal police shooting of an innocent man in Kansas last week was the target of an ongoing LAPD investigation into similar hoaxes and had a reputation for helping others gain revenge on online enemies, law enforcement officials told The Los Angeles Times.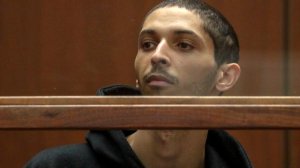 LAPD detectives were planning to meet soon with federal prosecutors to discuss their investigation into whether Tyler Raj Barriss was responsible for several so-called "swatting" calls and similar hoaxes that drew large police responses in the past year, said Deputy Chief Horace Frank, who oversees the LAPD's counter-terrorism and special operations bureau. He declined to identify the incidents.
Barriss, 25, was already well known to local law enforcement. Glendale Police Sgt. Daniel Suttles said he was behind at least two dozen fake bomb threats in the area in recent years, including incidents that prompted the evacuations of television stations and an elementary school.
In May 2016, he pleaded no contest to making a false bomb threat and was sentenced to two years and eight months in jail, according to the Los Angeles County district attorney's office. He was released on Jan. 20, 2017. A day later, he was arrested in the San Fernando Valley and spent another seven months in jail before pleading no contest to violating a protective order, according to court and jail records.
Read the full story on LATimes.com.