This is an archived article and the information in the article may be outdated. Please look at the time stamp on the story to see when it was last updated.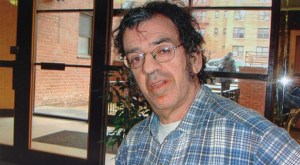 A Manhattan grand jury is investigating the beating death of a man in New York's Union Square as a possible hate crime, New York Police Department Deputy Commissioner John McCarthy told CNN Tuesday.
Jeffrey Babbitt, 62, was pronounced dead Monday, five days after being beaten by a man who allegedly said, "I'm gonna punch out the first white guy I see," according to police commissioner Ray Kelly.
Witnesses said the suspect, identified by police as Martin Redrick, 40, struck Babbitt so hard that bystanders could hear the force of his head hitting the cement. Two other men were also assaulted in the September 4 attack as they tried to help Babbitt, police said.
Redrick, who police say uses several aliases, including Lashawn Marten, has been charged with three counts of assault — one of them a felony. He made an appearance in court Tuesday and was appointed a new lawyer.
Click here to read the full story at CNN.com.