This is an archived article and the information in the article may be outdated. Please look at the time stamp on the story to see when it was last updated.
The McDonald's employee who made the call to police that led to the arrest of the suspected Tampa, Florida, serial killer will receive more than $100,000, according to WFTS.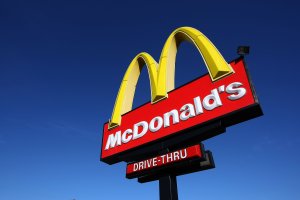 Delanda Walker will receive "every penny" of the reward, Tampa Police Chief Brian Dugan announced at a Friday news conference.
"Let me be clear: She will receive all $110,000. She will receive every penny of that," Dugan said.
There was some outrage after it was initially announced that Walker would not receive a $5,000 portion from Crime Stoppers because she called police instead of a tipline.
The total $110,000 came from multiple donors, Dugan added, so it will take some time for checks to get to her.
Mayor Bob Buckhorn attended the news conference and read a statement from Walker, who did not want any attention for doing what she said was the "right thing."
"I went to work on Tuesday intending to serve customers and do my job. The day turned out very differently," she wrote. "When confronted with this situation, I wanted to do the right thing and I reached out to a nearby police officer. Receiving a reward never entered my mind.
Buckhord applauded Walker, saying the community was safer because of her actions.
"If there was no reward, she would have made the same decision," Buckhord said. "She is what's right with this city."
The agencies and organizations who donated to the reward are:
• David A. Straz Jr. Foundation offered a reward of up to $10,000
• Rise Tampa offered a reward of up to $15,000
• The Florida Department of Law Enforcement offered a reward of up to $10,000
• The Bureau of Alcohol, Tobacco, Firearms and Explosives (ATF) offered a reward of up to $20,000
• The FBI offered a reward of up to $50,000