This is an archived article and the information in the article may be outdated. Please look at the time stamp on the story to see when it was last updated.
A 4-year-old girl who was allegedly kicked by her own mother in the stomach after she failed to brush her teeth has died, police in Maryland said Friday.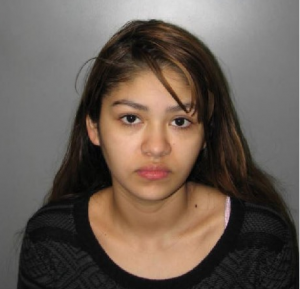 Emergency personnel initially responded to a medical call from 20-year-old Iris Hernandez Riva on Jan. 26 around 12:30 p.m. regarding her unresponsive daughter, according to a Montgomery County Police Department news release.
Hernandez Rivas first told police that her daughter entered the bathroom about 11:15 a.m. and started the shower. Fifteen to 20 minutes later, the mother said she heard a noise coming from the bathroom, prompting her to check on the little girl, the release stated.
When Hernandez Rivas entered the room, she told police her daughter was face down in the tub. An hour later, she called 911.
The little girl was rushed to a hospital in serious condition before being flown to Children's Hospital Medical Center in Washington D.C., where she died Wednesday.
Police have identified the victim as Nohely Alexandra Martinez Hernandez.
The day after the incident occurred, Hernandez Rivas spoke with investigators and allegedly admitted that she kicked the girl in the abdomen around 10:30 a.m. that morning after becoming angry with the child because she did not brush her teeth, according to the release.
She allegedly told police her daughter fell backwards and struck her head on the living room wall, then hit the ground. The victim appeared lethargic before she went to the bathroom to turn on the shower, according to authorities.
By the time Hernandez Rivas checked on Nohely, she was face down in the bathtub, police said.
The mother also allegedly told detectives the little girl had multiple bruises on her body, the result of being struck by a belt by Hernandez Riva several days before the fatal incident, the release stated.
Police arrested the mother on Jan. 28. She faces first-degree child abuse and first-degree assault charges.
Hernandez Rivas is in jail and is being held without bond.