This is an archived article and the information in the article may be outdated. Please look at the time stamp on the story to see when it was last updated.
An 11-year-old girl died after choking on a marshmallow at a friend's birthday party in Massachusetts, her family told a local television station.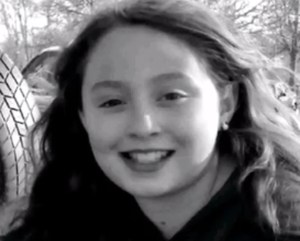 Azriel Estabrooks was taken off life support late Thursday, the girl's grandmother said.
She had been hospitalized in critical condition since Saturday after she apparently choked on a "big marshmallow," fell and hit her head, according to a GoFundMe page set up to pay for the child's funeral.
Azriel was found unconscious at the party with the sugary confection lodged in her mouth, WJAR reported.
The child had apparently been passed out for some time before she was discovered, her mother, Iris Estabrooks, told the station in a phone interview.
She got a call regarding her daughter about an hour after dropping Azriel off at the party.
"(She said) that I need to hurry up because something happened to my daughter," Estabrooks told the station. "She doesn't know what happened."
The mother arrived at the scene before the ambulance.
None of the adults at the party could tell Estabrooks what took place before her daughter was discovered unconscious, she told WJAR.
"Because someone didn't find her in time," Estabrooks said. "Someone didn't realize she was choking on a damn marshmallow."
The GoFundMe page has more than $15,000 in donations as of Saturday morning. The organizer was hoping to raise $20,000 to cover funeral costs.