This is an archived article and the information in the article may be outdated. Please look at the time stamp on the story to see when it was last updated.
Two Major League baseball players have died separate car crashes in the Dominican Republic, the Associated Press reported Sunday.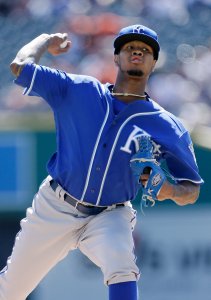 Kansas City Royals pitcher Yordano Ventura, 25, died on a highway leading to Juan Adrain, a town about 40 miles from the capital of Santo Domingo, the wire service reported, siting Dominican highway patrol officials.
Former major leaguer Andy Marte, 33, was killed when a car he was driving hit a house between San Francisco de Marcoris and Pimentel, about 95 miles north of Santo Domingo, according to the AP.
Ventura signed with the Royals as an amateur free agent in 2008, according to BaseballReference.com. He made his major league debut in 2013 and played with the team until his last season in 2016. He had signed with the Royals until 2019, according to the site.
Ventura pitched in the 2014 and 2015 World Series and helped the Royals win a world championship in 2015, a statement from the team said. He was drafted by the club in 2013 and had a 38-31 career pitching record.
"Our prayers right now are with Yordano's family as we mourn this young man's passing," Royals general manager Dayton Moore said in the statement. "He was so young and so talented, full of youthful exuberance and always brought a smile to everyone he interacted with. We will get through this as an organization, but right now is a time to mourn and celebrate the life of Yordano."
Mike Swanson, team vice president of communications, told CNN the team has no details about the accident.
Marte, was signed by the Atlanta Braves as an amateur free agent in 2000, according to Baseball Reference.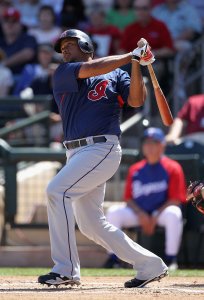 He also played for the Cleveland Indians and the Arizona Diamondbacks. His last game was on Aug. 6, 2014, according to the site.
Both men were born in the Dominican Republic and started their careers there.
Tributes and condolences for both players and their families poured in on social media Sunday.
The Royals tweeted: "We are heartbroken. #RIPAce."
The Diamondbacks tweeted, "We are deeply saddened to hear that former D-back Andy Marte has passed away. Our thoughts are with his loved ones."
His other former teams, the Braves and the Indians, also tweeted tributes.
Major League Baseball officials tweeted, "We are devastated by the tragic news that Yordano Ventura, 25, has died."
Angels center fielder Mike Trout tweeted, "Sad day in the baseball world. #RIPVentura #RIPMarte."
ESPN reporter Enrique Rojas tweeted,"Black sunday for Dominican Republic baseball: Yordano Ventura and Andy Marte died in In different car accidents #RIP"
We are heartbroken. #RipAce pic.twitter.com/1LXyGwxwZ0

— Kansas City Royals (@Royals) January 22, 2017
We are devastated by the tragic news that Yordano Ventura, 25, has died in an automobile accident. https://t.co/RXibkDJMHZ pic.twitter.com/S7RszxJF8d

— MLB (@MLB) January 22, 2017
We are deeply saddened to hear that former D-back Andy Marte has passed away. Our thoughts are with his loved ones. pic.twitter.com/1rnQcUqq0A

— Arizona Diamondbacks (@Dbacks) January 22, 2017
https://twitter.com/SInow/status/823210952195719169
Sad day in the baseball world. #RIPVentura #RIPMarte

— Mike Trout (@MikeTrout) January 22, 2017
Black sunday for Dominican Republic baseball: Yordano Ventura and Andy Marte died in In different car accidents #RIP

— Enrique Rojas/ESPN (@Enrique_Rojas1) January 22, 2017