This is an archived article and the information in the article may be outdated. Please look at the time stamp on the story to see when it was last updated.
A judge Monday set a September trial date in the murder case of former rap mogul Marion "Suge" Knight, whose dramatic court saga stretches back more than three years.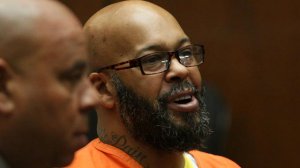 The Death Row Records co-founder is accused of intentionally ramming his red Ford F-150 pickup into two men in the parking lot of Tam's Burgers at Central and East Rosecrans avenues following an argument on the set of the movie "Straight Outta Compton" in January 2015.
Footage from the burger joint's security camera shows Knight's truck barreling into Terry Carter, 55, who died, and Cle "Bone" Sloan, who survived. The former rap impresario — who fled the scene but eventually turned himself in — has pleaded not guilty, arguing that he acted in self-defense.
The 53-year-old is also accused in separate cases of robbery and threatening "Straight Outta Compton" director F. Gary Gray.
Read the full story on LATimes.com.