This is an archived article and the information in the article may be outdated. Please look at the time stamp on the story to see when it was last updated.
PRETORIA, South Africa — Court papers lodged by members of former South African leader Nelson Mandela's family in a burial dispute say his "health is perilous" and fears that his death is drawing near are justified.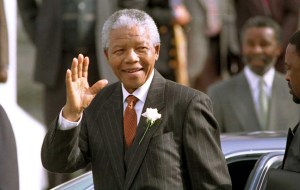 The affidavit was lodged in court this week as 16 members of Mandela's family battled his grandson, Nkosi Zwelivelile Mandela, also known as Mandla, over where three of the anti-apartheid icon's deceased children should be buried.
Mandla Mandela lost his case Wednesday, which meant the return of the remains of the three relatives to the family graveyard in Qunu, Nelson Mandela's boyhood home, could go ahead.
They were reburied Thursday in the family compound.
Click here to read the full story on CNN.com.