This is an archived article and the information in the article may be outdated. Please look at the time stamp on the story to see when it was last updated.
A day after Gov. Jerry Brown signed a law legalizing medically assisted suicide for terminally ill patients, an advocacy group released a new video Tuesday featuring a California woman whose story galvanized the debate over the issue a year earlier.
Brittany Maynard, a 29-year-old from the Bay Area who died last November, drew millions of viewers when she went public with her decision to move to Portland so that she could use Oregon's Death With Dignity Act rather than face an agonizing death from brain cancer in California.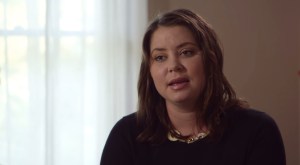 When she was diagnosed on Jan. 1, 2014, Maynard had been married for about a year and was trying to start a family. That April, she was given six months to live.
Maynard began advocating for nonprofit Compassion & Choices' cause — to improve end-of-life care and expand related medical choices — after moving to Oregon.
Her heart-wrenching story first became public when the organization posted a 6 1/2-minute YouTube video about her on Oct. 6, 2014. The video has since been viewed more than 11 million times, and Maynard quickly became front-page news across the country.
"We were all very surprised. We knew that, sure, it might get some attention," said her husband, Daniel Diaz, in a new video released Tuesday. "The point of her speaking up was to hopefully influence, more importantly, move legislators to do something."
Brittany and Compassion & Choices were a "perfect match," said the president of the organization, Barbara Coombs Lee.
"Brittany came on the scene and set in motion a chain of events that passed an aid-in-dying bill through the California Legislature less than one year after her death," said Lee, who is coauthor of Oregon's law. "We had been trying to do that since 1991."
The organization launched a national campaign to expand aid-in-dying legislation on Nov. 19, 2014, which would have been Maynard's 30th birthday.
In 2014, only four states had aid-in-dying bills under consideration, Lee said. After Maynard's story became national news, lawmakers in 25 jurisdiction and the District of Columbia introduced bills, according to Lee.
Compassion & Choices' new video includes excerpts from Maynard's original video, which was recorded in August 2014.
The video is meant to mark the one-year anniversary of Maynard's first YouTube video. But it also comes a day after Brown signed California's End of Life Option Act, making the state the sixth in the nation to allow medically assisted suicide for terminally ill people.
Compassion & Choices claimed victory on social media.
In Tuesday's video, Maynard said that she chose to share her story because she felt the issue was "misunderstood."
"I chose this for myself. I would never sit here and tell anyone else that they should choose it for them," Maynard said. "But my question is: who thinks that they can sit there and tell me that I don't deserve this choice?"
In signing California's law, Brown himself wrestled with a choice. A Catholic who once trained to become a priest, Brown had not publicly stated whether he would sign or veto the bill.
On Monday, he issued a signing statement addressed to the California Assembly.
"In the end, I was left to reflect on what I would want in the face of my own death," Brown wrote, saying he didn't know what choice he would personally make. "I am certain, however, that it would be a comfort to be able to consider the options afforded by this bill. And I wouldn't deny that right to others."
The video released by Compassion & Choices Tuesday is titled "Brittany Maynard's Legacy: One Year Later."