This is an archived article and the information in the article may be outdated. Please look at the time stamp on the story to see when it was last updated.
PHILADELPHIA — The National Football League has reached a "historic" settlement with thousands of retired players who accused the league of deliberately concealing the dangers of head trauma, the case's mediator said Thursday.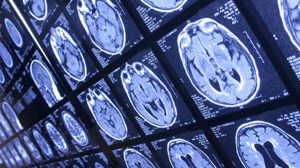 The deal calls for the NFL to pay $765 million to fund medical exams, concussion-related compensation, medical research for retired NFL players and their families, and litigation expenses, according to a court document filed in U.S. District Court in Philadelphia.
The agreement still needs to be approved by the judge assigned to the case, which involved more than 4,500 former players.
"This is a historic agreement, one that will make sure that former NFL players who need and deserve compensation will receive it, and that will promote safety for players at all levels of football," the mediator, former U.S. District Judge Layn Phillips, said. "Rather than litigate literally thousands of complex individual claims over many years, the parties have reached an agreement that, if approved, will provide relief and support where it is needed at a time when it is most needed."
Click here to read the full story on CNN.com.