This is an archived article and the information in the article may be outdated. Please look at the time stamp on the story to see when it was last updated.
A military jury on Friday convicted Army Maj. Nidal Hasan of 13 counts of murder and 32 counts of attempted murder in a November 5, 2009, shooting rampage at Fort Hood, Texas, making it possible for the death penalty to be considered as a punishment.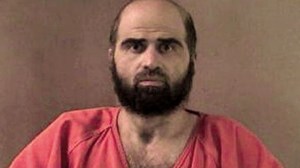 The jurors deliberated fewer than seven hours over two days before unanimously finding Hasan guilty of the premeditated murder counts.
Hasan admitted to targeting soldiers he was set to deploy with to Afghanistan to protect the Taliban and its leaders. The shooting rampage occurred at a deployment processing center.
It was unclear whether the jury agreed unanimously on 32 counts of premeditated attempted murder. In a court-martial, the jury does not have to unanimously agree to convict.
Click here to read the full story on CNN.com.