This is an archived article and the information in the article may be outdated. Please look at the time stamp on the story to see when it was last updated.
ORLANDO, Fla. — A man fatally shot early Wednesday by an FBI agent in Orlando was being investigated for a possible connection to the Boston bombings, a U.S. law enforcement official with direct knowledge of the Boston Marathon case told CNN.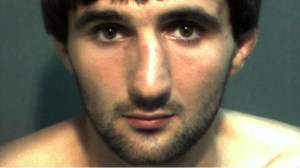 The man who was shot, Ibragim Todashev, 27, knew both of the Tsarnaev brothers, Tamerlan and Dzhokhar, the official said.
The agent shot in self-defense in the incident, which occurred at Todashev's house, the law enforcement source said.
While he was being questioned by an FBI agent, two Massachusetts State Police troopers and other law enforcement personnel, "a violent confrontation was initiated by the individual," FBI spokesman Jason Pack said.
Click here to read the full story on CNN.com.