This is an archived article and the information in the article may be outdated. Please look at the time stamp on the story to see when it was last updated.
A 36-year-old woman from Ohio was arrested in Beaver Township this week after allegedly soliciting sex for cash and nachos, KTLA sister station WWJ reported Thursday.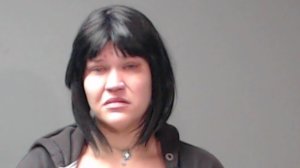 Crystal D. Hotlosz, 36, is accused of advertising her services on Youngstown Backpage.com and telling an undercover police officer she would provide a sex act for $60 and nachos, according to a police report obtained by the Cleveland-area television station.
The suspect allegedly met the officer in a Los Gallos Mexican Restaurant parking lot in the area on Monday, Beaver Township police said. After telling the officer what she would do, she asked for the money and nachos, WJW reported.
Hotlosz was apparently very adamant about getting the nachos, asking the officer at least four times for them, the station reported.
She was arrested on suspicion of solicitation and taken to the Mahoning County Jail. The man who drove her to the restaurant parking lot was also taken into custody and jailed, according to the station.
Beaver Township is about 80 miles southeast of Cleveland.