This is an archived article and the information in the article may be outdated. Please look at the time stamp on the story to see when it was last updated.
Conrad and Paola Leslie were on their way to Nice, France, when they found out that their son Nicholas had died in last week's terror attack.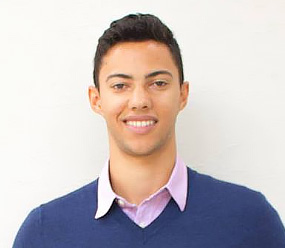 They hadn't heard from him since a truck plowed through a crowd celebrating Bastille Day and killed 84 people. They hoped he was just missing and in one of the hospitals. They brought him clothes from home.
"We really thought he was going to be here," Conrad told CNN's Alisyn Camerota during an emotional interview on "New Day." It was their first time speaking out.
Nicholas Leslie, 20, was a student at the University of California, Berkeley. He was in Nice to participate in a special innovation academy, his father said, and was enjoying every single moment of his time there.
Some of his friends there told Conrad and Paola that they saw him running away from the truck during the attack, so they held out hope that he was still alive. But during a layover in Paris, they got a call that told them the worst.
"We heard it inside the airplane," Conrad said. "It was a very difficult trip to Nice."
The Leslies are careful not to jump to conclusions, but since arriving to Nice and talking with locals, they are calling for answers.
They don't understand how the truck was so close to the area, how it got in, or how it was able to drive as far as it did and kill so many people, including two other Americans, Sam Copeland and his 11-year-old son Brodie. The Leslies met their family, something that made them sad but also grateful.
The only thing that keeps them going, Conrad said, is that they had 20 incredible years with their son. He compares it to a plate of gourmet food; you only get a small amount, and you want more, but it's the best.
"I would rather have 20 years with Nicholas that were quality, than 50 years, you know, that might have been not with Nicholas."