This is an archived article and the information in the article may be outdated. Please look at the time stamp on the story to see when it was last updated.
An Indianapolis pastor's wife — who was pregnant with the couple's second child when she was fatally shot in a home invasion — was being mourned Thursday as an investigation into the incident continued.
Amanda Blackburn, 28, died Wednesday at Indiana University Health Methodist Hospital, according to the Marion County coroner's office in Indiana. She had been rushed to the medical facility the previous day, after being shot about 8:30 a.m. at her home in the 2800 block of Sunnyfield Court, the Indianapolis Metropolitan Police Department said in a news release.
Davey Blackburn, the woman's husband and pastor of Resonate Church, said in a statement that it was "impossible to communicate all the emotions my heart has been forced to process."
"My wife was such a beautiful, gracious, loving woman of God. I have not only lost my ministry partner and support but also my very best friend," the statement continued. "There is no way to prepare yourself for circumstances  like these."
No one was in custody in connection with the crime, which was initially reported to authorities as an assault on a female victim, the Police Department said.
Amanda Blackburn was found by her husband after he returned from the gym and discovered someone had broken into the family's home, according to a statement on Resonate Church's website.
Officers and Indianapolis Fire Department personnel responded to the scene, where the victim was unconscious on the floor, suffering from apparent signs of head trauma, WXIN reported. The wound was consistent with a gunshot wound, police told the TV station.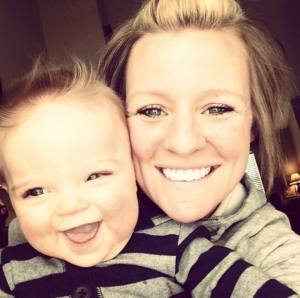 The Blackburns' toddler son, Weston, was home at the time of the attack but was not injured, according to WXIN. In interviews, neighbors said the couple had recently announced the wife and mother was 12 weeks pregnant.
The injured woman was taken to the hospital in critical condition and placed on a ventilator, a coroner's spokesperson said. She was pronounced dead the following day.
"Thank you for understanding my desire to take these few days to continue to grieve for Amanda Grace," her husband's statement said. "My focus right now is to let The Lord minister to my heart as I continue to shepherd little Weston's. I'll be taking this time to focus on being a great follower of Jesus, dad, family member, and pastor of our growing church."
No information about the shooter or shooters was released by authorities. The investigation was ongoing.
The church has created a support fund for the Blackburn family. Donations were being accepted online.