This is an archived article and the information in the article may be outdated. Please look at the time stamp on the story to see when it was last updated.
The New England Patriots are heading to another Super Bowl, and allegations are swirling that they might have bent the rules to get there.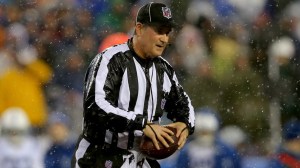 Multiple reports say the NFL has found the Patriots used underinflated footballs in their 45-7 rout of the Indianapolis Colts on Sunday in the AFC championship game. Slightly softer footballs are generally believed to be easier to throw and catch.
The Boston Globe reported late Tuesday that the Patriots were informed in a letter from the NFL that the league's initial findings indicated the balls in the team's possession did not meet specifications, which require an inflation range of 121/2-131/2 pounds per square inch.
The Colts became suspicious that a game ball didn't feel right after linebacker D'Qwell Jackson intercepted a Tom Brady pass in the second quarter. Jackson gave the ball to a member of the Indianapolis equipment staff, who alerted Coach Chuck Pagano. That information then was passed from Pagano to Colts General Manager Ryan Grigson, and then to Mike Kensil, NFL director of football operations, who raised the issue with on-field officials at halftime.
Click here to read the full story on LATimes.com.