This is an archived article and the information in the article may be outdated. Please look at the time stamp on the story to see when it was last updated.
A woman was struck and killed by a self-driving Uber vehicle as she crossed a street in Arizona, police said on Monday.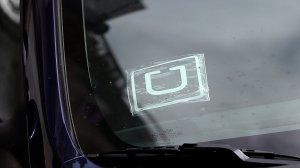 The deadly crash occurred during the overnight hours near Mill Avenue and Curry Road in the city of Tempe, which is just east of Phoenix.
The Uber car was in autonomous mode when it struck the woman, who was walking outside the crosswalk, Phoenix television station KNXV reported, citing the Tempe Police Department. She was taken to an area hospital where she was pronounced dead.
Bloomberg identified the victim as 49-year-old Elaine Herzberg.
A motorist who was behind the wheel at the time was the vehicle's sole occupant, police said.
"Our hearts go out to the victim's family," Uber said in a statement posted to Twitter. "We're fully cooperating with @TempePolice and local authorities as they investigate this incident."
The fatal collision marked what is believed to be the first known death of someone who was hit by a self-driving vehicle, according to the New York Times.
In California this year alone, there have been at least six reports of collisions involving cars with the ability to operate autonomously, but none of the incidents were fatal.
Phoenix is one of several cities where Uber has been testing out the self-driving technology, but with the help of safety drivers in the driver's seat, according to Bloomberg.
In the wake of the crash, an Uber spokesperson told KNXV it is temporarily suspending its self-driving operations in Phoenix and other cities, including San Francisco, Pittsburgh and Toronto. The move was described as standard.