This is an archived article and the information in the article may be outdated. Please look at the time stamp on the story to see when it was last updated.
A Pennsylvania man was arrested Thursday after police say they found 630 bags of heroin during a traffic stop.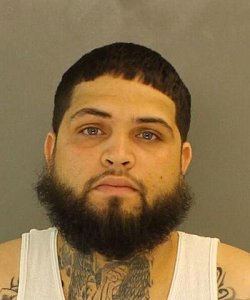 Antonio Torres, 24, is charged with possession with intent to deliver (Heroin), persons not to possess firearms, firearms not to be carried without a license, providing false ID to law enforcement, driving while operating privilege is suspended or revoked and other traffic violations.
Police stopped Torres around 5 p.m. Thursday after learning he did not have a valid drivers license, WPMT reported.
During the stop, police discovered Torres also had an outstanding bench warrant through the Lancaster Sheriff's Office.
When asked for his identification, Torres initially lied to police and said his name was Austin Sanchez, according to police reports.
Torres was arrested and when police searched his vehicle they found 630 bags of Heroin and a gun.
Torres does not have a permit to carry a gun and is prohibited from possessing any type of firearm, according to police reports.
Torres was taken to Lancaster County Prison in lieu of $750,000 bail.