This is an archived article and the information in the article may be outdated. Please look at the time stamp on the story to see when it was last updated.
A Pennsylvania mother who is charged in the death of a 2-month-old son she co-slept with had another infant die under similar circumstances, according to KTLA sister station WPMT.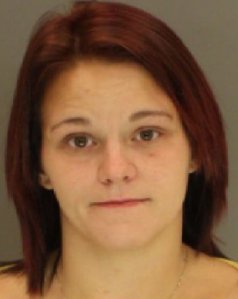 Jessica Harper's baby died on July 12 of asphyxiation, the station reported, citing autopsy results. His death was ruled a homicide.
The baby was sleeping between Harper and her 3-year-old daughter, according to court documents obtained by the Harrisburg station.
Harper has been charged with criminal homicide, involuntary manslaughter and endangering the welfare of children, WPMT reported. She is being held without bail at the Lancaster County Prison.
Harper had another baby die under similar circumstances in Cecil County, Maryland, back in January 2011, according to a criminal complaint and affidavit.
Court documents stated that Harper was informed multiple times about co-sleeping risks by various medical experts, and had to watch a video about safe sleeping before being discharged from the hospital after the baby boy's birth in May 2016.
She was warned again about the dangers of co-sleeping just six days before the infant died. According to the criminal complaint, Harper told her pediatrician she was "going to do it anyway."
Her preliminary hearing is set for Sept. 20.