This is an archived article and the information in the article may be outdated. Please look at the time stamp on the story to see when it was last updated.
More Americans think that marijuana should be legalized than those who want it kept illegal, according to a new poll.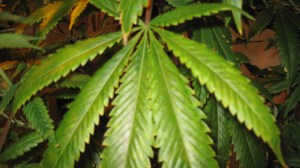 According to the Gallup poll, 58% say that pot should be legalized, the first time in Gallup polling that a clear majority favor the move. Thirty-nine percent oppose legalization.
The 58% in favor of legalization is far removed from the 12% who said the same thing when Gallup first started asking in 1969, and it's up 10 percentage points since last November. The increase comes after a slight dip from when those supporting legalization first hit half the survey population, 50%, in 2011.
The survey attributes much of the pro-marijuana momentum to public referendums last year in Colorado and Washington state that made pot legal. Among those surveyed, 38% admitted to having tried the drug themselves.
Click here to read the full story on CNN.com.