This is an archived article and the information in the article may be outdated. Please look at the time stamp on the story to see when it was last updated.
Legendary, innovative and hugely influential musician Prince has died at age 57, his publicist confirmed Thursday.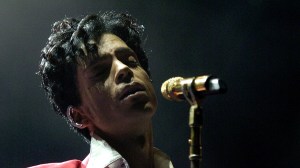 "It is with profound sadness that I am confirming that the legendary, iconic performer, Prince Rogers Nelson, has died at his Paisley Park residence this morning at the age of 57," publicist Yvette Noel-Schure said in a brief statement.
There were no details available on the cause of his death, Noel-Schure said. An autopsy was set for Friday.
Sheriff's deputies who responded to a medical call at the Paisley Park recording studio and estate in Chanhassen, outside Minneapolis, at 9:43 a.m. found Prince Rogers Nelson unresponsive in an elevator. First responders provided CPR but could not revive him; Prince was pronounced dead at 10:07 a.m.
A man called 911 from Prince's estate, first reporting an unconscious person and then reporting a death, according to a transcript of the call released by authorities.
"The person is dead here. … And the people are just distraught," the man said as he struggled to find an address to give the dispatcher. Authorities haven't identified the person who made the call to 911.
The circumstances and cause of death, first reported by TMZ, remained under investigation.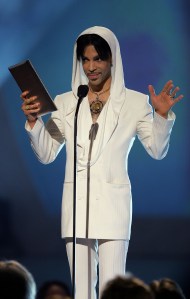 A massive outpouring of grief on social media followed the news.
Some said the icon's death "is what it sounds like when doves cry," a reference to his monster hit from 1984. Fans rushed to record stores to pick up vinyl and other Prince memorabilia.
Kaleena Zanders went to Amoeba Music in Los Angeles to buy a vinyl edition of Prince's iconic album "Purple Rain" on Thursday. She cried in the car as she drove there.
"Prince means the future, because he's changed music, everyone in music, he's influenced every person, and I believe that he represents our future," Zanders said. "It kind of died with him in a way."
Prince's former stylist, Michaela Angela Davis, remembered the icon in an interview with CNN.
"Prince was not only was he the most vibrant example of black genius that I have ever seen, but he was able to negotiate God and sex in his subject matter in a way that we had never seen before," Davis said. "Every song was either a prayer or foreplay."
Prince, whose music combined elements of rock, rhythm and blues, soul and funk, among other genres, was inducted in the Rock and Roll Hall of Fame in 2004.
He pioneered what became known as the "Minneapolis sound" after the city where he was born in 1958, and where he returned. The music was a  a funky blend of pop, synth and new wave.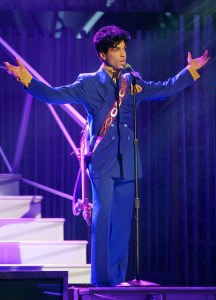 On Thursday, the nightclub where he held many performances, First Avenue, posted about his death on Facebook, calling Prince the venue's "patron saint."
"Our hearts are broken," the First Avenue post read. "He grew up on this stage, and then commanded it, and he united our city. It is difficult to put into words the impact his death will have on the entire music community, and the world. … We deeply mourn the loss of our friend, a true star."
His debut album was released in 1978. In 1984, his album "Purple Rain" became his first No. 1 record, according to Billboard. One of the music industry's best-selling pop artists, Prince released 39 solo studio albums, Billboard reported.
Prince won seven Grammy Awards, earning 30 nominations. Five of his singles have topped the charts and 14 other songs hit the Top 10. He won an Oscar for the original song score to the classic film version of "Purple Rain."
The singer's predilection for lavishly kinky story-songs earned him the nickname, His Royal Badness. He is also known as the "Purple One" because of his colorful fashions.
The singer's fame never waned through the decades, but he was considered synonymous with the 1980s. His fame reached a fever pitch with film version of "Purple Rain," about an aspiring musician, his troubled home life and a budding romance.
He was a prolific. Between 1985 and 1992 he released eight albums, one per year, including the soundtrack for Tim Burton's "Batman." He starred in two more movies during that era: "Under the Cherry Moon" and "Graffiti Bridge." He also put out a concert film. "Sign 'o' the Times" hit theaters in 1987.
He infamously changed his name to an unpronounceable symbol in the 1990s during a dispute with his record label, Warner Bros. He started to become known then as the "Artist Formerly Known as Prince."
In 2000, when the singer's publishing contract with the company expired, he reclaimed the name Prince.
Warner Bros. planned to erect a banner honoring Prince outside its Burbank headquarters using purple lighting.
"Today, we lost one of the most revolutionary talents of our time. Prince's untimely passing is deeply shocking, reminding us that unique artists who chart their own course and move culture are precious few and irreplaceable," Warner Music Group said in a statement.
Prince became a Jehovah's Witness in 2001.
"He was a prophet. He was a pimp. He was purple. He was Midwest. He was magical. He was funny. He was so black. He walked through this world like he believed he was free, like a free artist, a free man," his stylist, Davis, said. "You know, he put slave on his face to challenge the entire music industry at a time when they were getting everybody's everything."
Prince had been rushed to the hospital Friday, April 15, after his plane made an emergency landing in Illinois, TMZ reported last week. He was returning from performing in Atlanta, where two shows had been postponed, and had symptoms of a bad flu, his representative told the celebrity news site.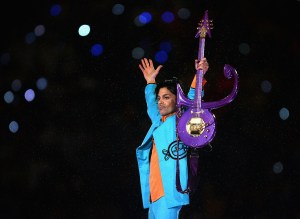 His plane stopped in Moline, and he was back on board in a few hours.
After returning home, he hosted a party at Paisley Park on Saturday, apparently hoping to dispel rumors about his health, the Minneapolis Star-Tribune reported. He only appeared at the festivities for a few minutes.
During that appearance, Prince made a passing reference to the emergency landing his plane had made in Illinois, according to fans.
"He basically said, when you hear news, give it a few days before you waste any prayers," DJ Michael Holz told WCCO.
Mike Rendahl, who was also at Paisley Park Saturday, said he was devastated by the news of the singer's death.
"He was more connected to us Saturday night than I had ever seen," he told WCCO.
Prince does not have a star on the Hollywood Walk of Fame, a spokeswoman for the Hollywood Chamber of Commerce said. Paperwork was never sent in for consideration, she said.