This is an archived article and the information in the article may be outdated. Please look at the time stamp on the story to see when it was last updated.
Professional-wrestling icon "Rowdy" Roddy Piper died Thursday evening after suffering a heart attack at his home in Hollywood, according to media reports and World Wrestling Entertainment. He was 61.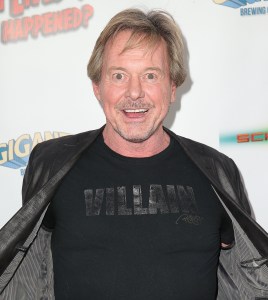 Piper's death was first reported Friday afternoon by the gossip website TMZ.
In an emailed statement, the WWE legend's agent, Jay Schacter, confirmed that Piper "passed peacefully in his sleep last night," according to the Los Angeles Times.
"I am shocked and beyond devastated," Schacter wrote. "He was an amazing man and a true friend. He was one of the most generous, sincere and authentic people I have ever known. This is a true loss to us all."
The wrestler, whose real name was Roderick George Toombs, was treated for Hodgkin's lymphoma in 2006, the Times reported. It was unclear if his passing was related that bout with cancer.
"WWE extends its sincerest condolences to Toomb's family, friends and fans," the organization said in a statement on its website, noting that he was a WWE Hall of Famer and former Intercontinental Champion.
Vince McMahon, chairman and CEO of the entertainment company, described Piper as "one of the most entertaining, controversial and bombastic performers ever in WWE, beloved (by) millions of fans around the world."
"I extend my deepest condolences to his family," he added.
An official with the Los Angeles County coroner's office could not immediately confirm Piper's death.
More video: