This is an archived article and the information in the article may be outdated. Please look at the time stamp on the story to see when it was last updated.
A federal grand jury has indicted a Nevada man as an unlicensed firearms dealer after he allegedly sold guns to out-of-state residents, including one that was used in the fatal shooting of a Sacramento County sheriff's deputy.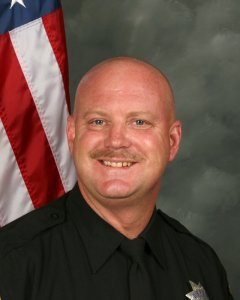 Charles Martin Ellis, 64, was charged Wednesday in a Nevada federal court with one count of engaging in firearms dealing without a license and one count of transfer or sale of a firearm to a nonresident, according to the indictment.
Prosecutors say Ellis sold the Zastava 7.62-millimeter caliber pistol that was used in a dramatic shootout on Aug. 30, 2017, that ended with two California Highway Patrol officers wounded and Deputy Robert French, a 21-year veteran of the Sacramento County Sheriff's Department, dead.
According to the Sheriff's Department, investigators also found two handguns and a live hand grenade in the shooter's vehicle after he was caught. Agents with the Bureau of Alcohol, Tobacco, Firearms and Explosives traced the gun back to a man who purchased it from Ellis in Nevada, prosecutors said.
Read the full story on LATimes.com.