This is an archived article and the information in the article may be outdated. Please look at the time stamp on the story to see when it was last updated.
Supporters will rally on Thursday behind a Connecticut family that could be torn apart by a deportation order.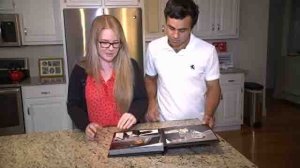 Joel Colindres of New Fairfield says U.S. Immigration and Customs Enforcement officials told him he has to leave by Aug. 17, WFSB reported.
Colindres' family said Sens. Chris Murphy and Richard Blumenthal have offered their help.
"My office has been in close contact with Joel, Samantha, and their attorney, and we are actively working with ICE to pursue every option," Murphy told WFSB. "As a father of two young kids, I can only imagine the pain Joel is going through right now at the thought of having to leave his 6-year-old son Preston and 2-year-old daughter Lila. The Trump administration once again is irresponsibly targeting families. I think we all agree that our limited law enforcement resources should instead go to deporting dangerous criminals."
Colindres said he has spent the last seven years trying to become a U.S. citizen and providing for his wife and two children.
And now the family is asking for more time to fight his case.
His wife said he pays taxes, owns a home and has been regularly checking in with ICE officials throughout the process to provide necessary documents.
However, the last time he met with them, he was told his stay wasn't being granted and he had 30 days to leave.
Since taking office, President Donald Trump has been working to fulfill his campaign promise of cracking down on illegal immigration.
The family said they won't separate, so if he has to go back to Guatemala, the whole family will leave.