This is an archived article and the information in the article may be outdated. Please look at the time stamp on the story to see when it was last updated.
(KTLA) – Raz B, who rose to fame as a member of the chart-topping group B2K, was on life support Saturday after an attack on the singer at a nightclub Thursday in China, TMZ reported.
'He is in a coma and needs as many prayers as possible,' Raz's publicist Toy Jones told TMZ.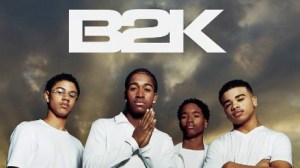 Raz B, whose birth name is De'Mario Monte Thornton, was smashed across the face with a glass bottle during a concert on Thursday, where he was set to perform.
The incident happened when the 28-year-old stepped in to break up a fight, TMZ reported.
He was initially arrested in connection with the brawl, but police realized the singer had nothing to do with the fight and released him for medical treatment.
He was hospitalized and treated for what was believed to be a minor injury before being discharged later that day.
But the next morning, Raz didn't wake up.
He remained unconscious while backup dancers rushed him to the hospital, where doctors confirmed he had brain activity but was comatose, TMZ reported.
The singer was said to be breathing through a ventilator.
Born in Cleveland, Raz B was a member of the boy band B2K along with Omarion, Lil' Fizz and J-Boog.
The group met in 1998 and was managed by music producer Chris Stoke.
Their name B2K (Boys of the New Millennium) was meant to represent the fact that they got together at the beginning of the new millennium.
The group released their self-titled debut album in 2002. It peaked at #2 on the Billboard 200 and #1 on the U.S. Hot R&B/Hip-Hop Songs albums chart.
B2K was known for the hit singles "Bump, Bump, Bump," "Girlfriend" and "Why I Love You," but split in 2003 after they starred in the movie "You Got Served."
According to his official website, Raz B recently released new mixtape called "Panic."