This is an archived article and the information in the article may be outdated. Please look at the time stamp on the story to see when it was last updated.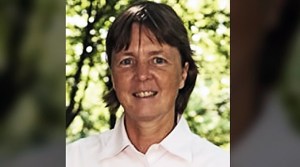 SAN DIEGO — A federal judge Monday appointed prominent San Diego defense lawyer Judy Clarke to represent Boston Marathon bombing suspect Dzhokhar Tsarnaev.
Clarke has represented Ted Kaczynski, the Unabomber; Susan Smith, Eric Rudolph, the 1996 Atlanta Olympics bomber, and Jared Lee Loughner, who pleaded guilty in the Tucson, Arizona, shooting that killed six and left then-U.S. Rep. Gabrielle Giffords seriously wounded.
Clarke has earned praise  for leading internal negotiations with prosecutors to take the death penalty off the table in favor of the defendant pleading guilty and getting a life sentence.
Some legal experts said the best legal strategy for Tsarnaev's defense team would be "delay, delay, delay" as long as possible, given the public outrage at the crimes the defendant is alleged to have committed.
The defendant's lawyers are expected to waive the "speedy trial" requirement to give them time to prepare would could be a lengthy criminal trial, two government sources indicated.
Any criminal trial could be many months, if not years away.
The Justice Department in coming weeks will decide whether to actually seek the death penalty. Attorney General Eric Holder would make the final call, but federal government sources tell CNN they expect President Barack Obama and other top White House officials to have significant input into those discussions.
— Fox 5 San Diego