This is an archived article and the information in the article may be outdated. Please look at the time stamp on the story to see when it was last updated.
Police in Nevada were searching Wednesday for a robber who attacked a 96-year-old man in a casino parking garage.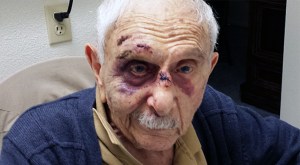 The attack occurred at the Sunset Station Casino in Henderson about 4 p.m. on Halloween.
Surveillance video shows a younger man wearing a beanie circling Louis Waxman who was using a walker.
"You can see my size. I'm an easy target," Louis Waxman said.
The robber jumped Waxman from behind and robbed him on the third floor of the garage, authorities said.
Waxman told KTLA he never saw the man.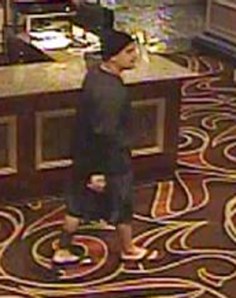 "I put my walker in the trunk walked towards the driver's seat, Waxman said. "That's when he pounced on me… I went down in a heap."
Waxman was hospitalized after the attack with serious injuries. He is currently recuperating at his daughter's home in Chatsworth.
Anyone with information was urged to call the Henderson Police Department at 702-267-4750.